Concierge Vaccination Services
When Flu Season is just around the corner, staying protected has never been easier. At Harvest Drug & Gift, we take your health seriously, and that's why we bring our top-notch vaccination services right to your workplace with our Concierge Vaccination Service.
Harvest Drug & Gift is a locally owned pharmacy that has been serving Texoma since 1981. We are proud to be a true healthcare partner by providing beneficial vaccines to keep our patients healthy, no matter what setting.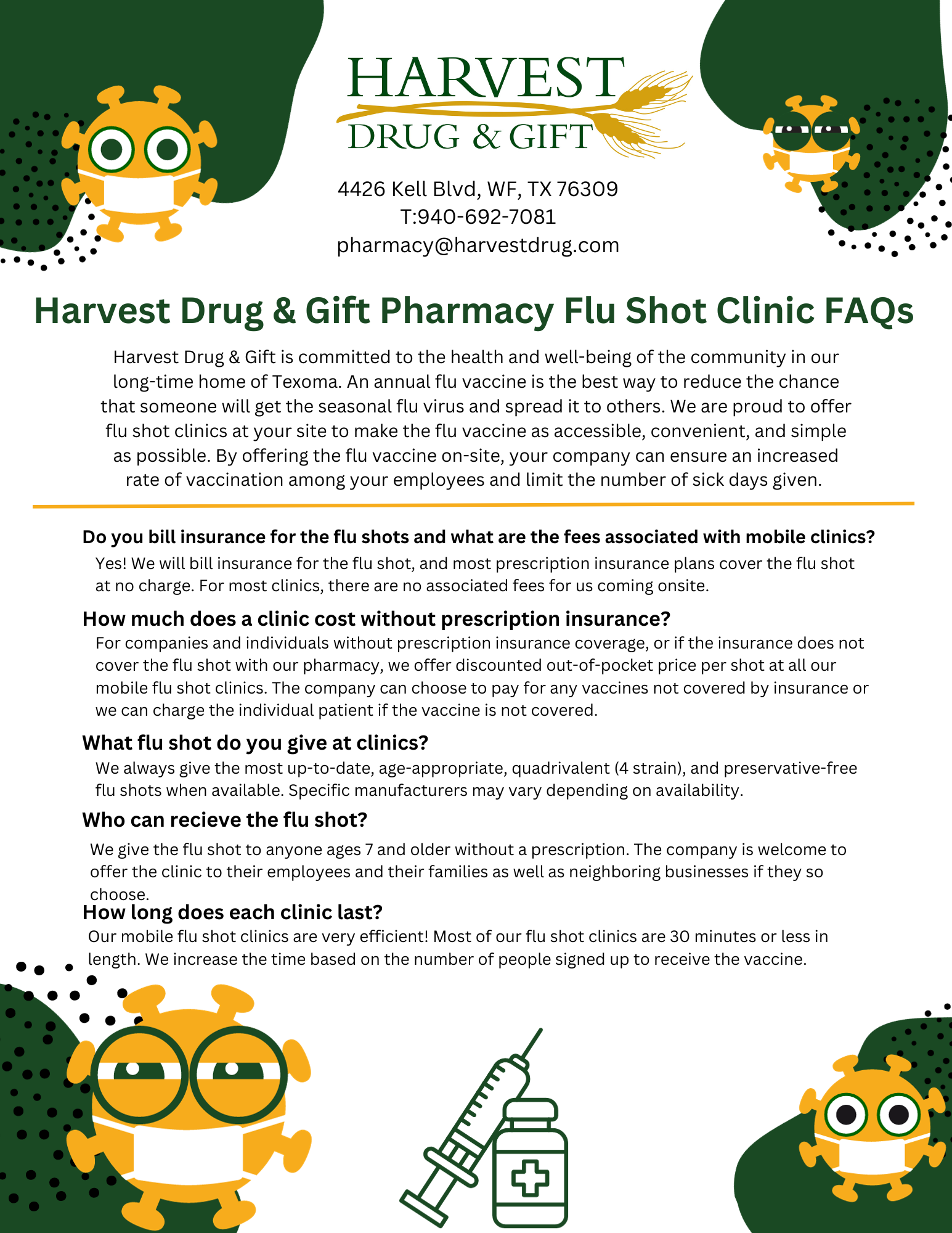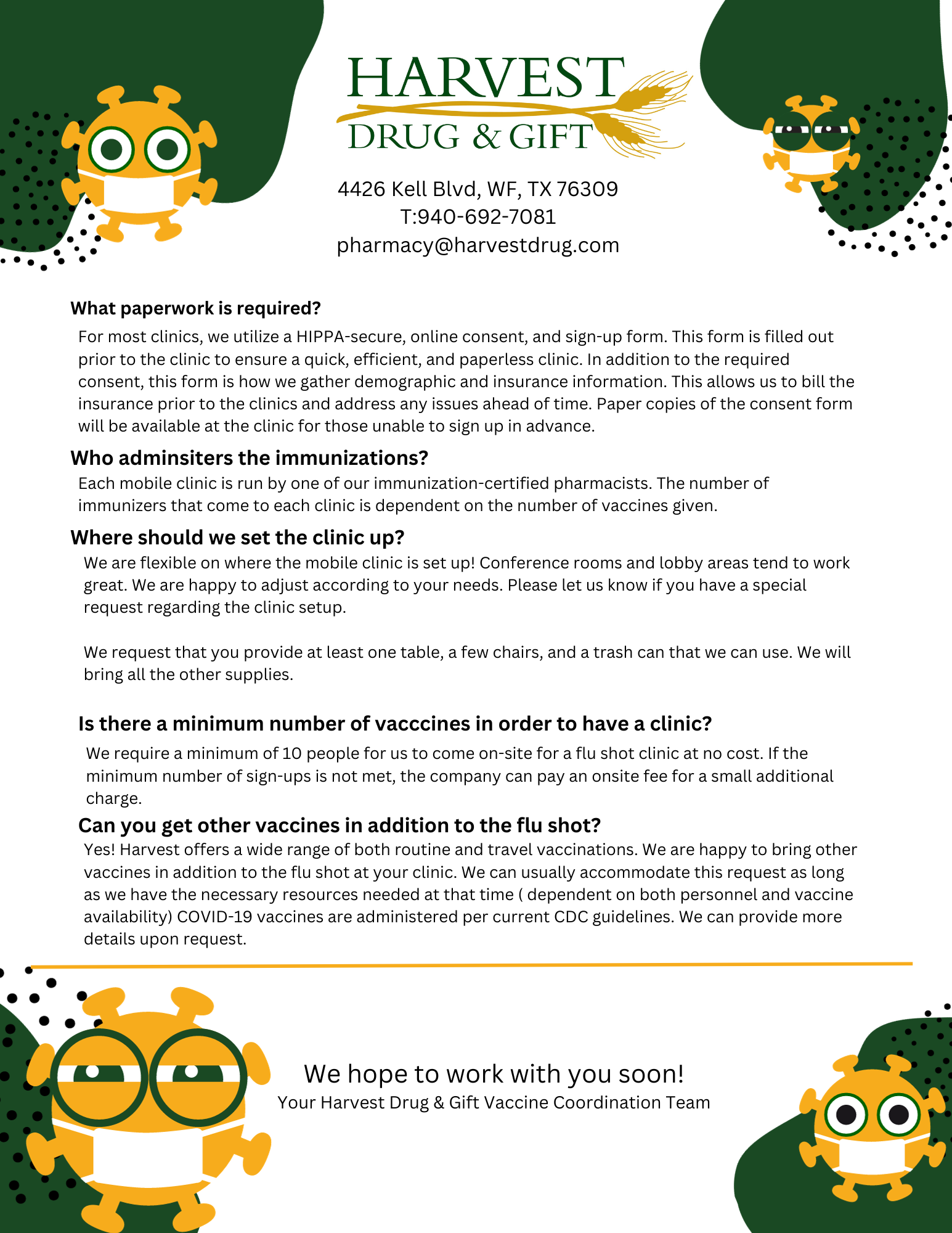 Why should you choose Harvest Drug & Gift to provide your business vaccinations?
Convenience: Say goodbye to long commutes and waiting rooms! Our Concierge Service brings flu vaccinations directly to your office, saving your employees valuable time and reducing any potential barriers to getting vaccinated.
Expert Care: Our team of experienced pharmacists and healthcare professionals is committed to providing the highest standard of care. We follow all CDC guidelines and ensure each vaccination is administered safely and efficiently.
Protect Your Workforce: By immunizing your employees on-site, you can create a healthier and more productive work environment. Reducing absenteeism due to flu-related illnesses will positively impact your business's productivity during the flu season.
Customized Solutions: We understand that every business is unique. Our Concierge service can be tailored to suit the specific needs and size of your workforce. Whether you have a small team or a large organization, we can accommodate you.
Community Health Initiatives: By choosing our concierge service, you not only protect your employees but also contribute to the overall health and well-being of the community. Vaccination helps prevent the spread of flu, safeguarding not just your workplace but also your employees' families and friends.