Physician 360 Telemedicine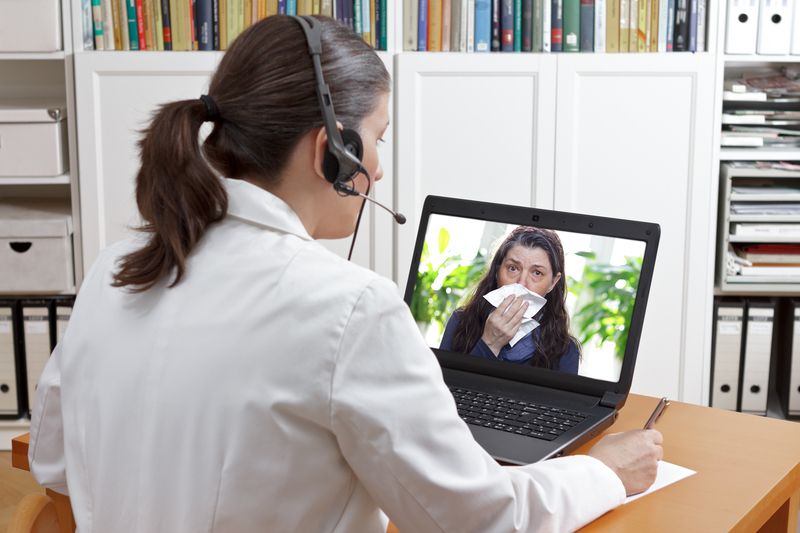 Physician 360 provides patients with an on-demand telemedicine consultation with a board-certified medical professional, as well as prescriptions if needed.
This service is great because you can avoid the wait and fees of going to a normal doctor's office and still get the quality care you deserve.
Purchase-to-prescription in less than 30 minutes!
Some of the conditions treated through Physician 360 are:
Cold/Cough/Flu
Seasonal Allergies/Sinus Pain
Pink Eye (conjunctivitis)
Erectile Dysfunction
Pregnancy Prevention
Rashes
Yeast Infection
Headaches/Migraines
Earaches
Acid Reflux/Digestive Issues
Probiotic Requests
Hair Loss/Regrowth
Medication Refills
What is the cost of Physician 360 telemedicine treatment kits and how does this compare to alternatives?
A Physician 360 telemedicine consultation costs $59.95 and includes an audiovisual physician consultation where the physician is able to send an electronic prescription to the pharmacy immediately.
Physician 360 saves you both time and money compared to alternatives*:
Average Minute Clinic visit: | $135-200 for the visit
Average Urgent Care deductible: | $150 for the visit
Average Emergency Room deductible: | $250 for the visit
Average Primary Care (PCP) office visit: | $35 for the visit
This does not include the opportunity cost of your time! Your time is valuable and should not be spent scheduling an appointment, waiting on hold, waiting to be checked in, waiting for the doctor to arrive and sitting in traffic. You could also infect someone else with your germs or catch a worse sickness while waiting to be seen in a communal waiting room. We are just anti-waiting!
*Prices listed do not include non-medical costs. Non-medical costs are expenses like transportation, childcare, and missed time at work. The average non-medical expense for one case of Strep Throat is $96.
Contact us to learn more!
Telemedicine Visits
Harvest Drug and Gift offers on-demand telemedicine visits for just $39.95. Visits are available for colds, coughs, sore throats, strep and flu, pink eye, sinus pain, seasonal allergies, earaches, headaches, migraines, acid reflux, digestive issues, pain, rashes, yeast infections, UTIs, hair loss, minor cuts or sprains, erectile dysfunction and more! You can also request medication refills, birth control, work notes and school notes. HSA and FSA eligible.
How Our Telemedicine Works
Harvest Drug and Gift now offers on-demand telemedicine visits through our partnership with Physician 360. We serve as a virtual health clinic, using technology to provide healthcare outside of a traditional healthcare setting, for everyday patients like you.
Virtual health clinics have many benefits. You can access them from anywhere, they're more affordable than a doctor's visit or the ER, and you get to avoid exposure to other sick patients. Visits are on-demand and cost only $39.95. HSA and FSA eligible.
Convenient, affordable, and accurate care. Start now!