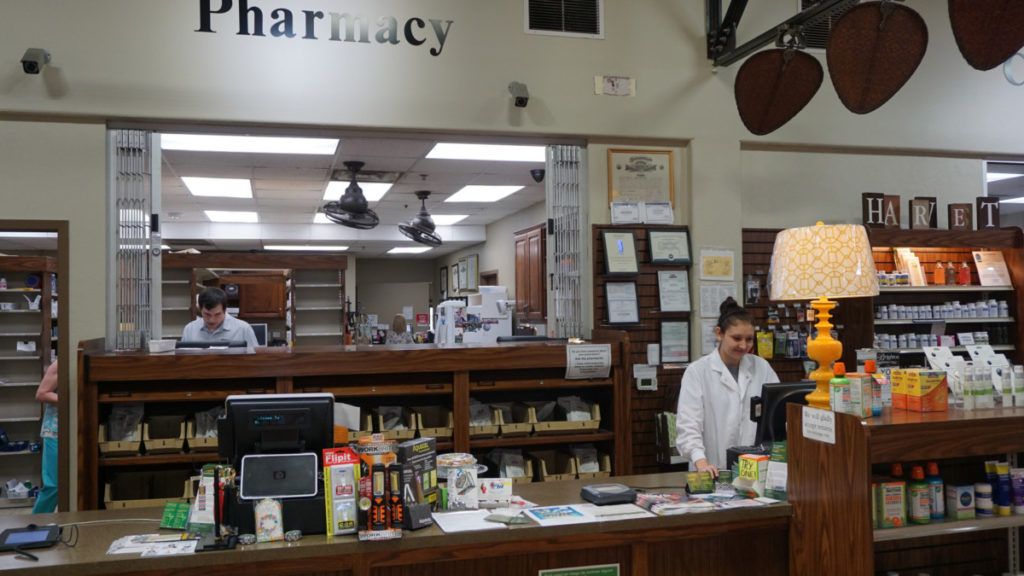 About Us
People of Texoma have trusted Harvest Drug & Gift since 1982; from our beginnings in rural Grandfield, Oklahoma to our move to Burkburnett, Texas and finally Wichita Falls. Our growth in the ever-changing health care market can be attributed to our caring and understanding of our patients. Through the years, many improvements and services have been added to meet the needs of patients and prescribers alike.
Harvest Drug & Gift has the means and training to "make" or compound medications just for you. In our pharmacy, along with our traditional prescription dispensing area, we also have a state of the art sterile and non-sterile compounding laboratory. By working with you and your physician, they can prepare your prescriptions in forms or dosages that are easier and more convenient for you. Also, if your medication has been discontinued, or is temporarily unavailable, Harvest can prepare it with your physician's prescription. Along with dispensing of prescription medication, we also provide high-quality vitamins, minerals, and nutritional supplements and common over-the-counter products. In addition, we also have a consultation room where pharmacist can provide extensive counseling, review saliva test results, and conduct comprehensive medication reviews. We also have an immunization room, where pharmacists administer immunizations and prescribed injectable medications.
We have six Doctors of Pharmacy on staff to give both patients and prescribers the individualized attention they deserve. Our highly trained and skilled staff is always available to answer any questions and provide their services to enhance patient care.
Our Affiliates